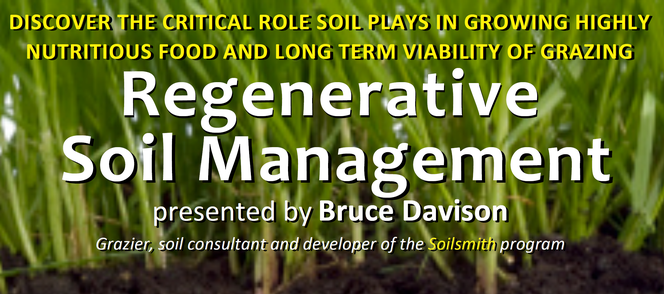 Ideal for anyone who is serious about growing nutrient dense produce and/or pastures
Learn basic biological soil functions
Analyse YOUR own soil test.
Read and interpret a soil test to identify deficiencies.
Calculate amendments using the Soilsmith program to restore fertility and productivity to your land.
It is easier to do what the land needs, than for the land to do what I want
When: Friday, 14th June 8:30 am - 4:30 pm
Where: CWA Hall - 64 Queen St, Moruya
Cost: $30 (SAGE-Member) $45 (non-members)
Usually $150 (with Soilsmith app) - thanks to the support of South East Local Land Services.
Your fee includes USB with Soilsmith app, morning & afternoon tea, lunch, and post workshop email support.
Also included is a subsidised soil test - details are sent when you book in.
Book your place before Friday 24th May (if you are organising a soil test), otherwise Wednesday, 12th June.
www.sageproject.org.au/event/regenerative-soil-management-workshop
Contact: Sandra
E: education@sageproject.org.au 
P: 0439 032 038
BOOK EARLY ONLINE | GET YOUR SOIL TEST AT A SPECIAL PRICE
Register now and receive instructions for soil test - tests must be sent by 28th May 2019